Wisconsin from the Air
Wisconsin Public Television lofts viewers high above the state for a breathtaking journey through our treasured landscape. From the Mississippi River to the Great Lakes, from the Northwoods to southern landmarks, get ready to experience Wisconsin like never before.
Experience Wisconsin like never before on a breathtaking journey high above the landscape.
Fly over some of Wisconsin's most beloved landmarks.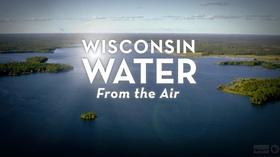 Experience the state waterways that inspire reflection, wonder and adventure.